Exercise n. 3 / Greetings
---
2015
Collage
Tavola di legno, cartoline postali
150 x 150 cm
-

2015
Collage
Wooden board, postcards
150 x 150 cm



Greetings è un esercizio di pittura.
La materia è data da ritagli ricavati da cartoline postali di paesaggi, catalogati in base alle dimensioni, al colore, alla tipologia, al contenuto.
Questo ricco archivio di cieli, montagne, alberi e corsi d'acqua si ricompone dando vita ad un meta-paesaggio.
Ogni ritaglio si comporta come un pixel che affiancandosi agli altri compone un'unica grande veduta il cui grado di risoluzione è proporzionale alla quantità di pezzi che contiene.
Le ricorrenze di una natura da cartolina si stratificano e giustappongono secondo un criterio estetico-cromatico che rispetta categoricamente sia l'immagine di provenienza che quella di destinazione.
Lo sguardo abbraccia insieme la parte e il tutto, il caos e il rigore, le pennellate e la tela.

---
Greetings is a painting exercise.
Its matter consists of scraps taken from landscape postcards classified by sizes, colors, typologies, contents.
This rich archive of skies, mountains, trees and water courses is recomposed in a meta-landscape.
Each fragment can be considered as a pixel which, together with the others, forms a single large panorama whose degree of resolution is proportional to the amount of its component parts.
The recurring elements of a represented nature are layered and juxtaposed according to aesthetic and chromatic criteria which categorically respect both the source images and the resulting one.
Simultaneously the gaze embraces the part and the whole, the chaos and the order, the brush strokes and the canvas.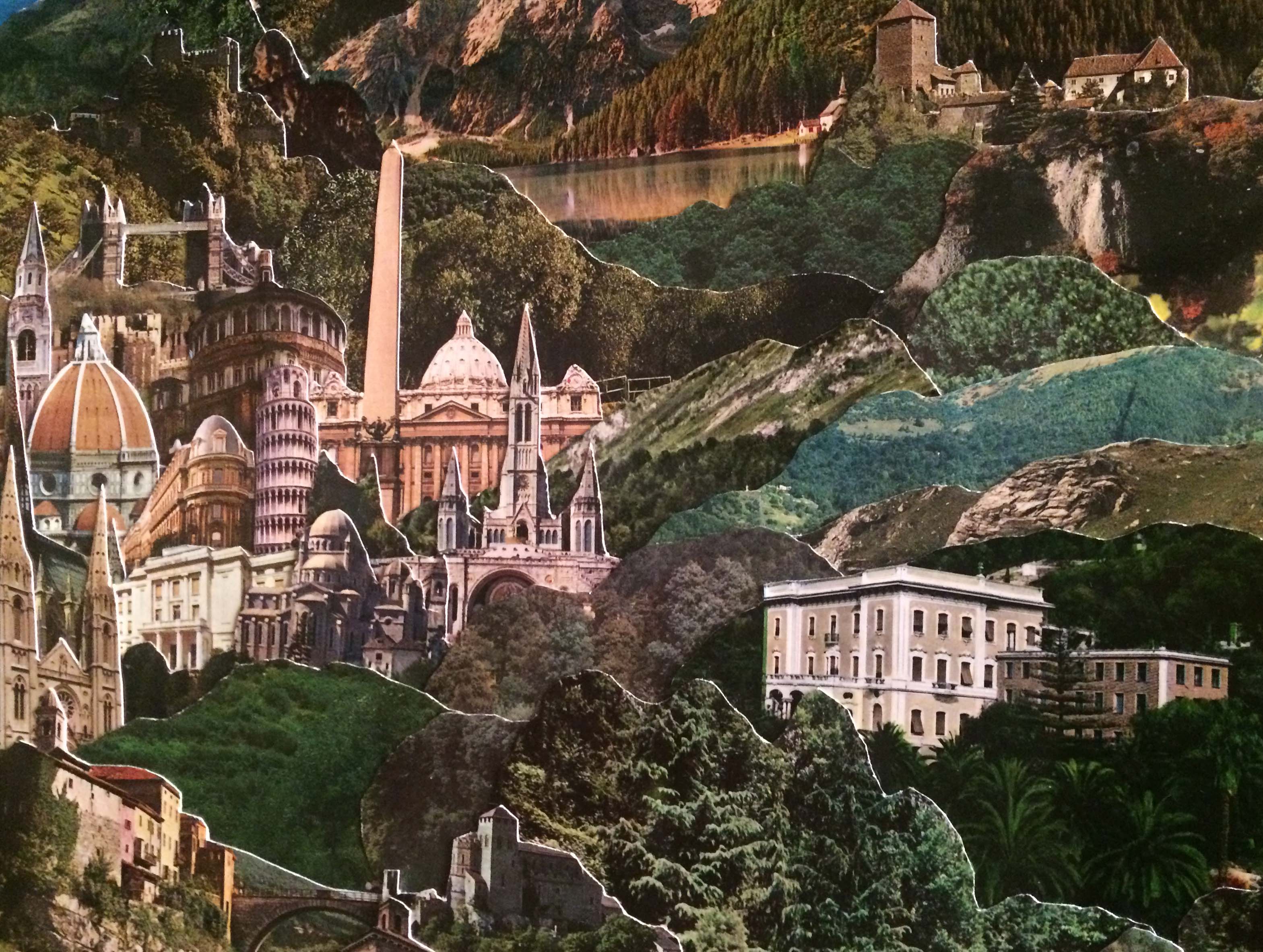 Greetings - collage - dettaglio / collage - detail



Greetings - collage - dettaglio / collage - detail



Greetings - collage - dettaglio / collage - detail



Greetings - collage - dettaglio / collage - detail



Greetings - collage - dettaglio / collage - detail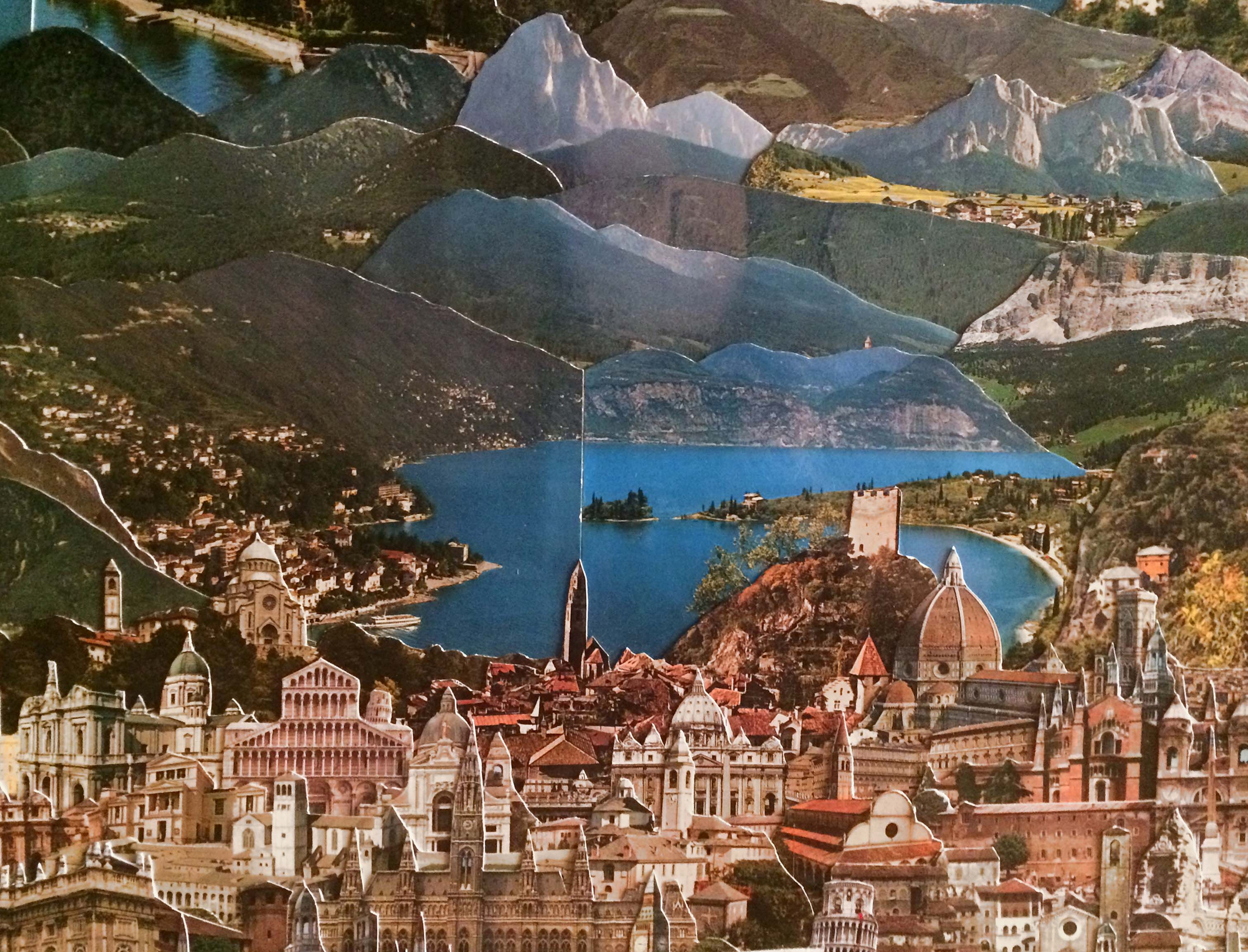 Greetings - collage - dettaglio / collage - detail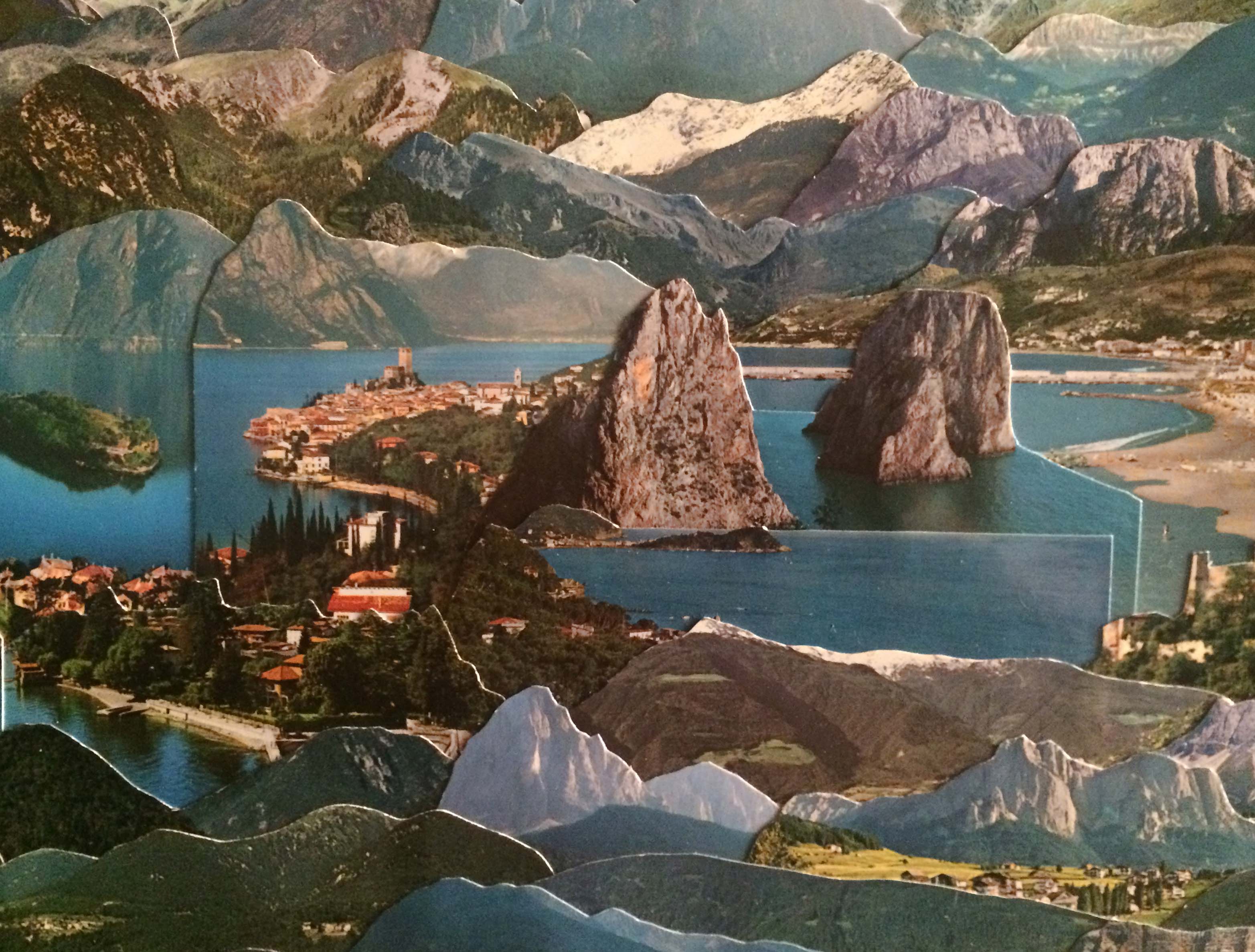 Greetings - collage - dettaglio / collage - detail



Greetings - collage - dettaglio / collage - detail



Greetings - collage - dettaglio / collage - detail



Greetings - collage - dettaglio / collage - detail



Greetings - collage - dettaglio / collage - detail