Studio - Remapping Landscape, 1-10
---
2016
Collage Digitale
Stampa Lambda su metallo
40 x 40 cm
Serie di 10
-
2016
Digital Collage
Lambda print on metal
40 x 40 cm
Series of 10



Studio, Remapping Landscape 1-10 sono dieci possibili tentativi di immaginare un paesaggio attraverso la combinazione di fotografie parziali e disordinate del luogo che mi sono state fornite prima del mio sopralluogo.
Ogni composizione presenta una possibile variante di ricostruzione della realtà.

---
Studio, Remapping Landscape 1-10 consists of 10 attempts to imagine a landscape by putting together partial and disorganized photographs of it that I received prior to my visit and survey of the territory.
Each combination shows a possible reconstruction of reality.
Studio - Remapping Landscape, 2 - collage digitale / digital collage



Studio - Remapping Landscape, 3 - collage digitale / digital collage



Studio - Remapping Landscape, 4 - collage digitale / digital collage



Studio - Remapping Landscape, 5 - collage digitale / digital collage



Studio - Remapping Landscape, 6 - collage digitale / digital collage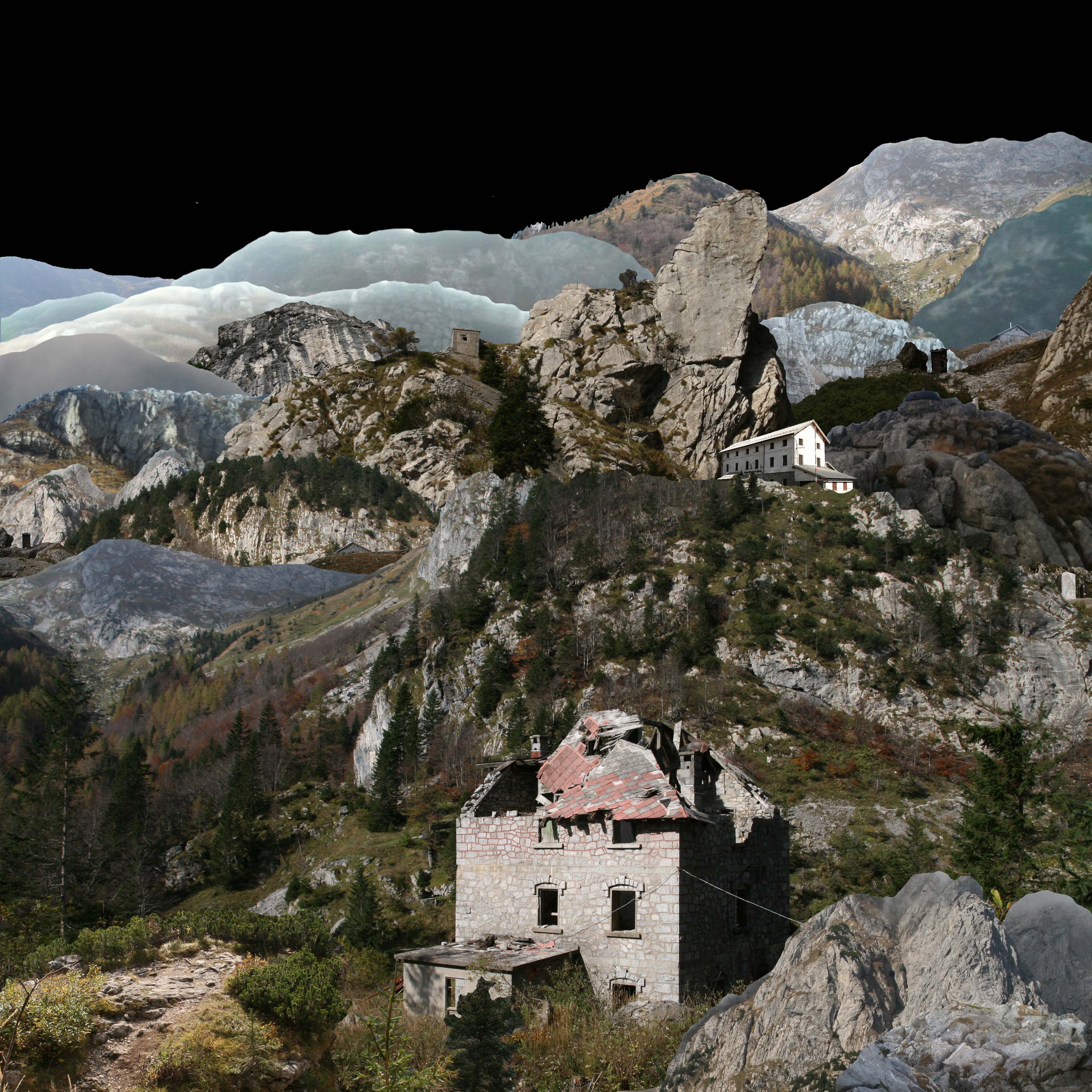 Studio - Remapping Landscape, 7 - collage digitale / digital collage



Studio - Remapping Landscape, 8 - collage digitale / digital collage



Studio - Remapping Landscape, 9 - collage digitale / digital collage



Studio - Remapping Landscape, 10 - collage digitale / digital collage